NOUS AVONS LU
sur le Net

The Digital Gap Between Rich and Poor Kids Is Not What We Expected
The New York Times, By Nellie Bowles, 26-10-2018.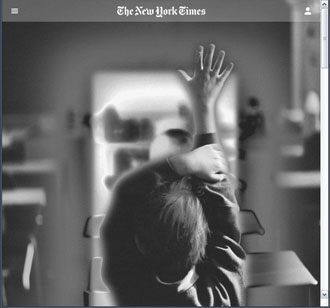 America's public schools are still promoting devices with screens – even offering digital-only preschools. The rich are banning screens from class altogether.
...
Le fossé numérique entre enfants riches et pauvres n'est pas ce à quoi nous nous attendions.
Les écoles publiques américaines continuent de faire la promotion de dispositifs avec écrans – offrant même des écoles maternelles exclusivement numériques. Les riches interdisent totalement les écrans de la classe
...
https://www.nytimes.com/2018/10/26/style/digital-divide-screens-schools.html
NDLR-EPI : on assiste à un curieux retournement des choses. On déplorait la « fracture numérique » entre les enfants des familles aisées et les autres. Maintenant les familles aisées ont la capacité de protéger leurs enfants des effets excessifs des écrans !
___________________
Association EPI
Novembre 2018